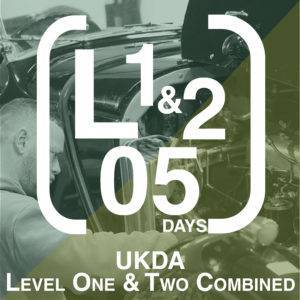 Now available to book directly from our Career Development section, UKDA is pleased to be able to offer a combined Level One and Two course, for those for whom travel and the cost of attending two separate courses would be burdensome.
UK Detailing Academy's recommended syllabus path remains that structured learning over a longer period remains the most effective way to deliver vocational education. It's the reason we disagree with supposed 5-day "master detailer" courses in principle.
However, we recognise that for some the logistical challenges can be both burdensome and financially off-putting. With that in mind we have taken the decision to introduce an allowance to book levels one and two of our detailer syllabus back to back for those travelling long distances to attend.
Attendees will still need to complete the coursework and take the online exams for both levels in order to achieve our certification, but the practical and classroom sessions can be taken in a single week at a slightly reduced cost.
For more information on this course, please visit the course page and view the detailed description.