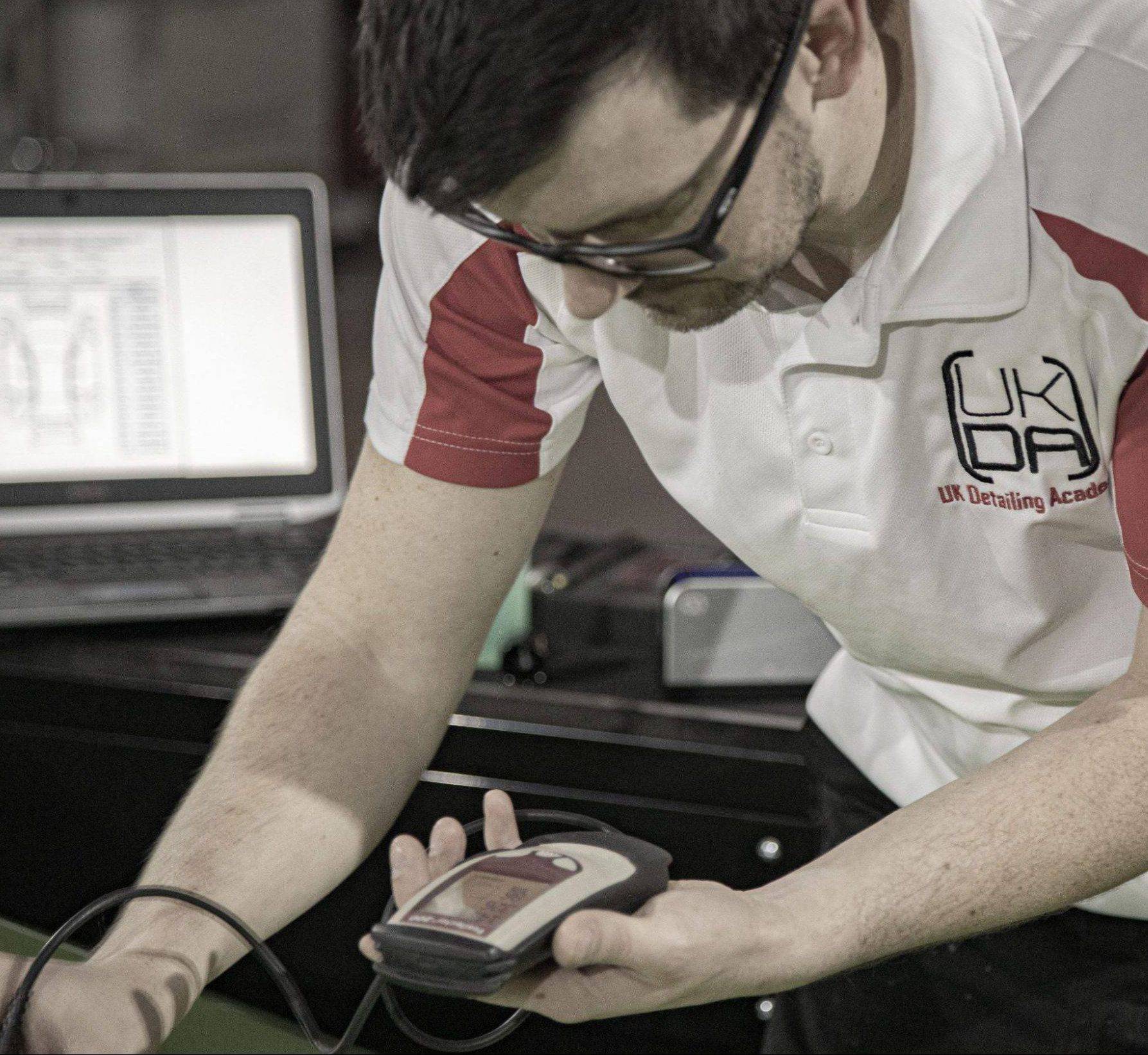 Level 4
Level Four is not a training course, it's an assisted portfolio assessment, which will take you around 12 months to complete. During the 12 month period you will be assigned a mentor to guide you in the creation of an accomplished detailer portfolio.
During this period, a site assessment and ongoing discussions will take place to ensure your work and environment meets the high standards expected of an adept and polished detailer, and a final written exam, combined with your portfolio, assignments and assessments will be examined by our assessment body. Upon successful completion, the final certification level is awarded and richly deserved.
As a complete detailer, your portfolio, and "masterpiece" detail is the culmination of the skills learnt and perfected both within the courses and coursework, and day to day experience built up since commencement. You will be expected to be able to demonstrate a wide range of skills utilised in the enhancement and perfection of an agreed vehicle. Exact specification will be made upon induction, but will require careful selection of your candidate vehicle, which should showcase the requested talents, and extra-curricular skills used to make your business unique. The resulting portfolio will be magazine featured and open to public record, both to your clients and the general public, as a demonstration of your capabilities, with a mentor assigned to advise you during completion of the assignment.
The result is really is as much for yourself as a detailer as it is for the public. A level of unquestionable validation that you are now at the highest level of the industry skills-wise. The bar and criteria are set high for this, so A-games must be brought – the work must be able to withstand the harshest of critics, which we all know this industry contains – but once achieved, you will be the one setting the standard in the industry as part of an exclusive club of detailing masters.