---
In business, you're always looking for opportunities. Whether it's a small opportunity, such as to sign a new client or to be first on the ground with the next big product to offer and corner a market, it's how businesses grow, expand and flourish.
Think of the assets, talents and skills you have already amassed as a detailer and you may be surprised, even early on in your career. These could be anything from leather repair, fabric cleaning, mechanical knowledge, business advice and chemical knowledge, contacts within the industry or even just the ability to talk through a process with a customer and explain the benefits as a salesman.
It's all skills you have had to develop, whether through training or laboured experience, in order to maintain a successful business.
Personal skill growth can be a bit like being caught by a high tide, you don't realise just how skilled you have become through a steady rise in ability, compared to where you started, until you step back and see how high the water has risen around you.
Diversification is all about taking those skills and seeing how you can adapt them to different opportunities, and that's a route we're taking with our new courses this year.
---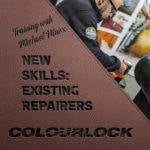 If you're already repairing automotive leather, we have Michael Marx of Colourlock running a one-day workshop, specifically for existing repairs to adapt their skills to furniture repair – taking the skills you have and tweaking them to work with aniline leather, antique finishes and larger area repairs.
---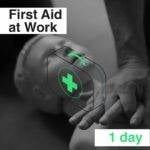 If you're looking to take on employees, we're running a one-day OFQUAL-regulated First Aid course, and will soon host our second Health and Safety at work course, to keep you compliant with employment law and tick conformity boxes with regulations you'll need to adhere to as an employer.
---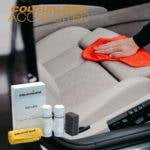 Protecting new cars? Colourlock TopLife is a new 24month warranty backed leather coating, which is the first of its kind and gives class-leading protection you can sell to private and business clients alike as a one-stop solution in an age of white leather interiors and blue jeans and a guarantee that's no risk. The first UK applicator course is being run soon, and it presents a huge opportunity to appeal to both new car purchasers and main dealerships for a warranted, long-term leather protection option.
---
If you're already putting a car on a ramp and removing wheels, you're only a short jump from offering caliper painting. We've now introduced a brand-backed professional course with Foliatec – one of the largest aftermarket customisation brands in the world – to show you how to complete this safely and efficiently with great results and alongside a brand to help sell to your customers.
---
There are so many possibilities and opportunities to make yourself and your business unique and create additional income streams. Is 2023 going to be the year you push higher or stagnate in a low tide?